Men like to steal cosmetics from their partners. Most often they do it out of laziness, because they do not want to spend time looking for properly selected specifications for their skin. This is a mistake because men's skin is completely different from women's. That is why men should take more interest in the cosmetics they use.
Male skin can be up to 20% thicker than female skin. It also contains more collagen, which makes it age much more slowly than the delicate skin of women. However, when men do get wrinkles, they are much deeper, and that means their skin, especially under the eyes, needs special treatment
A good eye cream
Visible changes under and around the eyes include discoloration or dark circles under the eyes, fine lines and textural changes are caused by reduced collagen production. Therefore, you should first determine what the problems are with your skin type and then choose the right skin care.
If it's morning puffiness, the culprit is probably a slowed circulatory system. As you mature, small blood vessels and capillaries lose their ability to return blood back to the system and tend to back up into the lymphatic tissue where fluid accumulates, causing swelling. To remedy this, look for an eye cream that contains vitamin K, caffeine or tea extracts.
Dark circles under the eyes do not look aesthetically pleasing. Genes may be to blame, but as a consolation, an eye cream rich in antioxidants will help lighten any discoloration.
When it comes to fine lines and wrinkles, it's worth reaching for a cream with retinol. Also known as vitamin A, it is the most sought-after skin care ingredient to keep your skin youthful. Retinol minimizes dark circles under the eyes and textural changes in the epidermis. It can also stimulate collagen production to prevent volume loss.
What eye cream should a man choose?
1. Ava Eco Men Eye Cream 6 in 1
This cream is suitable for all skin types thanks to its light and mild texture. How does it work? First of all, it soothes sensitive and dry skin, thanks to the content of deeply moisturizing organic extracts of Fog Opuntia and Aloe Vera, as well as revitalizing lipids from natural grape and coconut oils and beloved in cosmetics shea butter. In addition, this cream inhibits the aging process and helps reduce bags under the eyes caused by fatigue.
2. Floslek Flosmen Eye Cream
This is an eye cream for men with smoothing and anti-wrinkle properties. What effects can be expected when using it regularly? The cosmetic reduces dark circles and puffiness, reduces the appearance of wrinkles and furrows. It is ideal for dry skin and skin prone to wrinkles around the eyes.
3. Clinique for Men Super Energizer Anti-Fatigue Depuffing Eye Gel
This is a nourishing eye gel for men with an extra cooling effect. What does it do? It minimizes dark circles and puffiness and deeply moisturizes. It is very practical because the applicator in the form of a metal ball allows you to perform a massage, which stimulates circulation and removes swelling. The gel perfectly illuminates the skin and restores glow to the look.
4. L'Oréal Men Expert Vita Lift Eye Cream 15 ml
This eye cream is ideal for mature skin. It delays the ageing process and when used regularly, reduces the appearance of wrinkles. L'Oréal Men Expert Vita Lift contains vine and mint extract. It has a light, non-greasy texture and, when used in the morning, reduces puffiness and restores a radiant appearance to the eye area.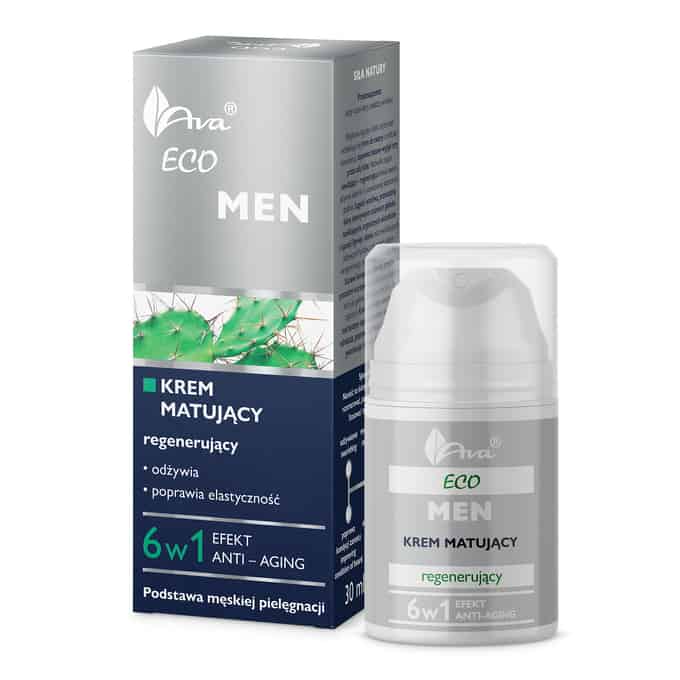 Read also FACE SCRUB – WHY USE IT OR BORROW IT FROM YOUR GIRLFRIEND?
Main Photo: diego cervo/ adobestock.com