Surely everyone at least once in his life struggled with the problem of swollen face. Sleepless night, stress, poor diet – these are all reasons for this condition
Fatigue makes us feel worse, but there are ways to improve our appearance. Although nothing can replace healthy rest, it is worth knowing rescue methods that will allow you to quickly and effectively get rid of unwanted puffiness. We have prepared several tips that will help reduce the adverse condition and, on the other hand, prevent such changes. Get to know our tips!
Swollen face – what causes it?
The effect of a swollen face, especially noticeable in the eye area, is the result of water retention in the body. Fluid accumulates in the tissues under the skin, which, for various reasons, was not properly filtered by the kidneys during the night. The causes can be many – from lymphatic stasis to general circulatory problems.
Most often, if the problem does not occur regularly, the cause is fatigue, intense crying and strong emotions or alcohol. In women, hormonal processes are also involved. It is worth taking care of a healthy diet first of all, because it is the most common reason for water retention in the body. Sleepless nights certainly do not help either!
How to reduce swelling? Practical ways
Unfortunately, sometimes it happens that we wake up with swelling on our face. What to do then?
Eye patches
This is an irreplaceable way to deal with bags under the eyes, which often appear after a sleepless night. It's worth having emergency eye patches from the drugstore on your bathroom shelf to help eliminate unwanted dark circles.
Sage or coffee based products are perfect for this purpose as they have a stimulating effect while moisturizing tired skin. They remove signs of fatigue and smooth the surface of the skin around the eyes. You can also make homemade eye patches – soak a cotton ball in an infusion of sage or green tea, let it cool for a while, and then apply it to your eyes for 10-15 minutes.
Face masks
Sheet masks also give an express effect. The essence of green tea, which is rich in stimulating theine, and argan oil, which nourishes the complexion, will work perfectly in dealing with puffiness.
Another method is to add a few drops of deeply restorative essential oil to a natural regenerating cream (it's a good idea to have the classic Nivea cream at home). Mix the ingredients together thoroughly, apply to your face, and after 10-20 minutes, wash off with lukewarm water. The effect is guaranteed!
Facial massage
This is probably the most popular way to deal with puffiness immediately. Massage stimulates circulation, thanks to which it naturally removes excess water retention. Recently, rollers, which can also be cooled overnight in the refrigerator, have become very popular. The cold helps shrink blood vessels and has a soothing effect. Already after a few minutes the skin regains a nice, healthy color.
The effect of the massage can be enhanced with a gentle enzymatic peeling, which will refresh the skin
Drink water!
This point may seem a bit perverse, but it really works. Drinking water stimulates circulation, allowing your body to remove excess fluid from around your face faster
These are just some of the ways that you can reduce puffiness around your eyes and restore a fresher look to your face. It is a good idea to combine methods so they have a more comprehensive and deeper effect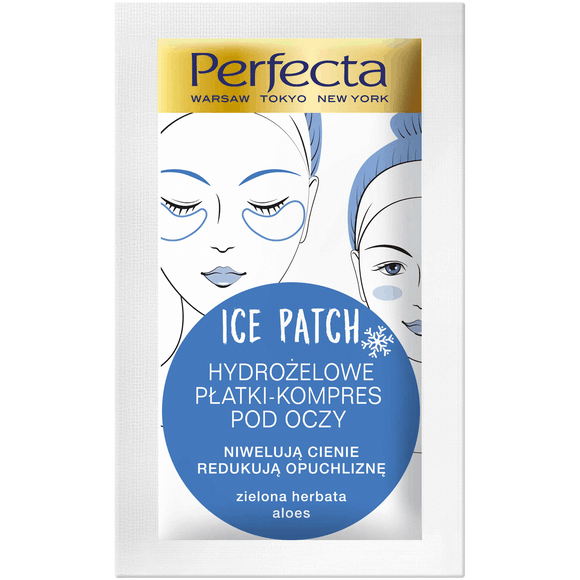 What is worth remembering on a daily basis?
First of all, follow the rules of a healthy diet – avoid excessive salt, alcohol, limit coffee consumption. Hydration of the body has a significant impact on the regulation of many processes in our body and general well-being. An adult should ensure himself 7-8 hours of sleep every day and it is worth keeping this recommendation
If we know that we have a long night ahead of us because of the pressure of work or an event, it is worth supporting ourselves with vitamins and minerals, which will help the body in regeneration. However, nothing can replace rest and a moment of relaxation
Read also FACE MIST – WHAT IS IT AND HOW TO APPLY IT?
Main photo: Viacheslav Iakobchuk/ adobestock.com