Aftershave balm is one of the most popular products that we can find in men's cosmetic bags. Why should you use it and what are its properties? And which one to choose from hundreds of products of this type available in drugstores?
In stores you will find a variety of cosmetics dedicated to men, and among them – after shave balms. They allow the skin to regenerate after removing hair from it, moisturize it and make it look healthy.
What ingredients should an aftershave balm contain?
Aftershave balms contain many ingredients that are valuable to the skin. A good cosmetic should contain
allantoin – this is a substance that soothes irritation and accelerates skin healing. This component stimulates tissue growth, which is important, especially in the case of cuts, which occur quite often during facial hair removal. Allantoin provides hydration and smoothing of the skin. It also creates an invisible layer on the skin which protects it from harmful external factors,
provitamin B5 (D-panthenol) – is responsible for the proper functioning of epidermal cells, ensures skin hydration, its regeneration and refreshment. Thanks to this component the complexion remains young for longer. Panthenol also supports the treatment of scars,
jojoba oil – moisturizes perfectly, so it is perfect for people with dry skin. It can also be used by men with oily skin, because it regulates the work of the sebaceous glands,
shea butter – contains vitamins A and E, moisturizes, makes the skin more elastic. Shea butter is also a natural sunscreen, so it protects the skin from harmful UV radiation,
glycerine – is also an important ingredient in aftershave balms, because it soothes and moisturizes, and in addition, penetrates the skin and facilitates the transport of nutrients,
aloe ver a – a lot can be said and written about its properties for the skin. The extract from this plant soothes irritation, heals wounds and soothes. It also has an analgesic effect and inhibits inflammatory processes,
argan oil – soothes irritations, regenerates, nourishes and accelerates healing,
avocado oil – is an excellent source of vitamin A, E and B vitamins. It moisturizes, nourishes, reduces scars and accelerates wound healing
Who should use an aftershave balm?
Aftershave balm is a cosmetic that should be used primarily by men with delicate, sensitive, dry and irritated skin. This cosmetic soothes irritation and redness. The cosmetic has a multi-phase effect – soothes irritations, moisturizes, regenerates, refreshes, soothes, firms and cools pleasantly. Thanks to regular use of the product the skin looks young, healthy and radiant. Aftershave balm should be used after each shave
How to choose the best cosmetic?
When choosing an aftershave balm, first of all pay attention to the composition of the cosmetic. It should be as natural as possible, without parabens and chemical substances. It is also worth paying attention to the smell – it should be tailored to individual preferences. Besides, if you choose a lotion with a not very pleasant smell, you will not be eager to use it. The consistency is also important, you can choose from liquid or thick cosmetics – the choice is yours. Most men prefer light products that are quickly absorbed. The packaging of the lotion is also important. It should allow for easy removal of the cosmetic from the bottle or tube. Besides, the product is often in plain sight, so it is important that it looks good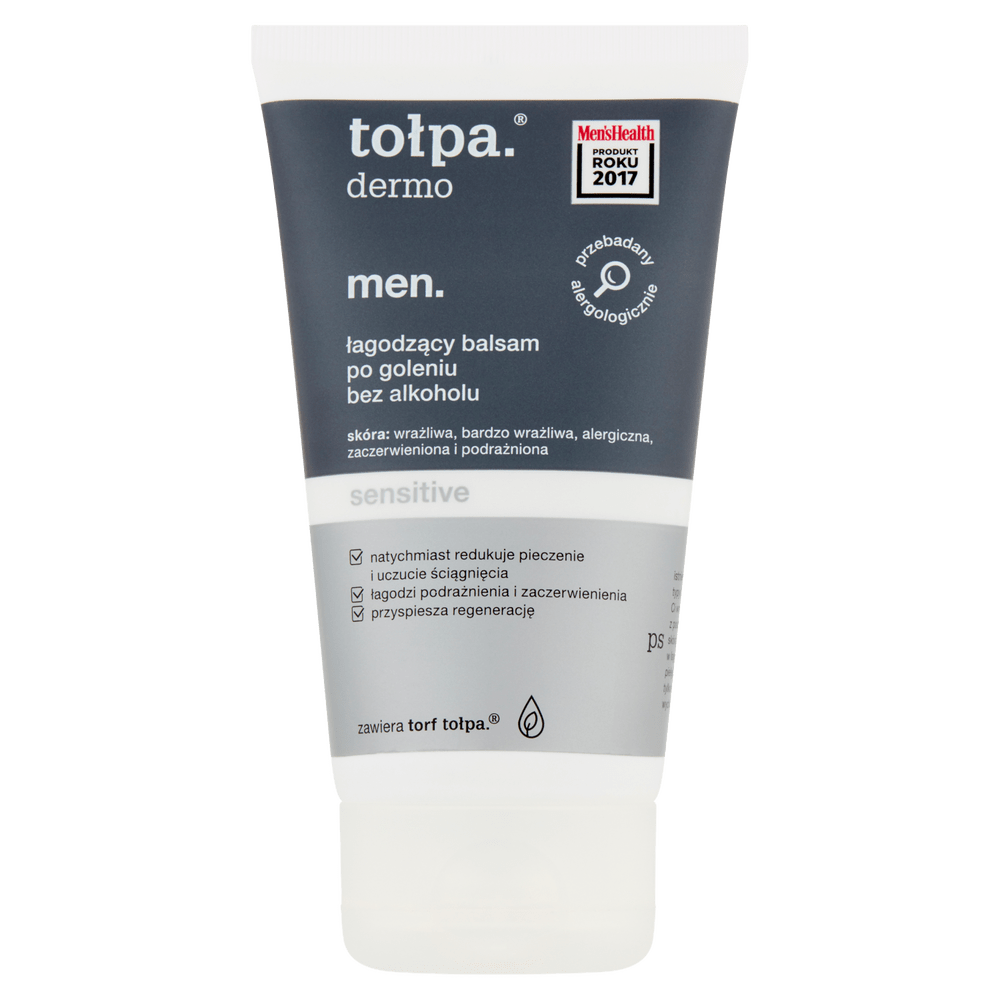 Read also: HOW TO GROW A REALLY BEAUTIFUL BEARD? FIND OUT THE 3 STEPS TO SUCCESS
Main Photo: supply/ unsplash.com