Tattoos are works of art that stay with us forever. It depends on us how the tattoo will look like after 5 or 10 years. The choice of cosmetics for skin care is a key issue that is worth considering.
The application of appropriate creams right after tattooing translates into the further healing process. The skin needs a large dose of hydration and anti-inflammatory ointments. High-quality cosmetics will maintain the colors on your tattoo and prevent the edges from spilling over.
Cosmetics for tattooing
The products in question regenerate the affected epidermis, and help to increase the elasticity. Besides, they prevent itching and moisturize it deeply. Properly selected products do not cause allergic reactions and will not allow the ink to crumble.
It doesn't matter how long you have had a tattoo and what size it is. Taking care of it is mandatory at all times! Reach for care products
Tattoo shampoo
This cosmetic was created with tattoo fans in mind. The composition of the cosmetic does not cause redness and unwanted itching. In addition, it is a great disinfectant, regenerates irritated skin and has an antibacterial effect. Moreover, it is an ideal product for those who want to accelerate the healing of wounds and deeply moisturize the skin. It helps to improve the quality of colors and keeps them in great condition for a long time. One of the natural brands that has a range of tattoo care products is Mr Bear Family.
Another product that will do a great job is tattoo soap. It is characterized by its gentle action, subtly cleansing the skin, which means that you can use it right after getting a hole. It prevents the formation of bacteria, viruses, fungi and protects against atmospheric agents. With regular application of soap with active silver you will prolong the good quality of the tattoo. It is a good product to use while the wound is healing
Creams and butters for tattooing
Stationary and online stores offer a wide range of products to meet the needs of the consumer. These are cosmetics with different consistencies, scents, containing shea butter, almond oil, argan oil, sunflower seed oil or coconut oil. All this to moisturize the wound and provide it with necessary ingredients. Mr Bear Family, Easy Tattoo or Bullfrog are companies in whose offer you will find such products. The most popular are products whose composition is based on natural substances. Apricot butter, almond butter, orange oil and essential oil extracts provide long-lasting regeneration, moisturizing and rejuvenating properties. In addition, they perfectly lubricate the skin and protect it from the sun. To cosmetics fruit extracts are added, which are responsible for the scent of the product. It is also worth remembering to apply a sunscreen with 50 or 30 SPF during summer.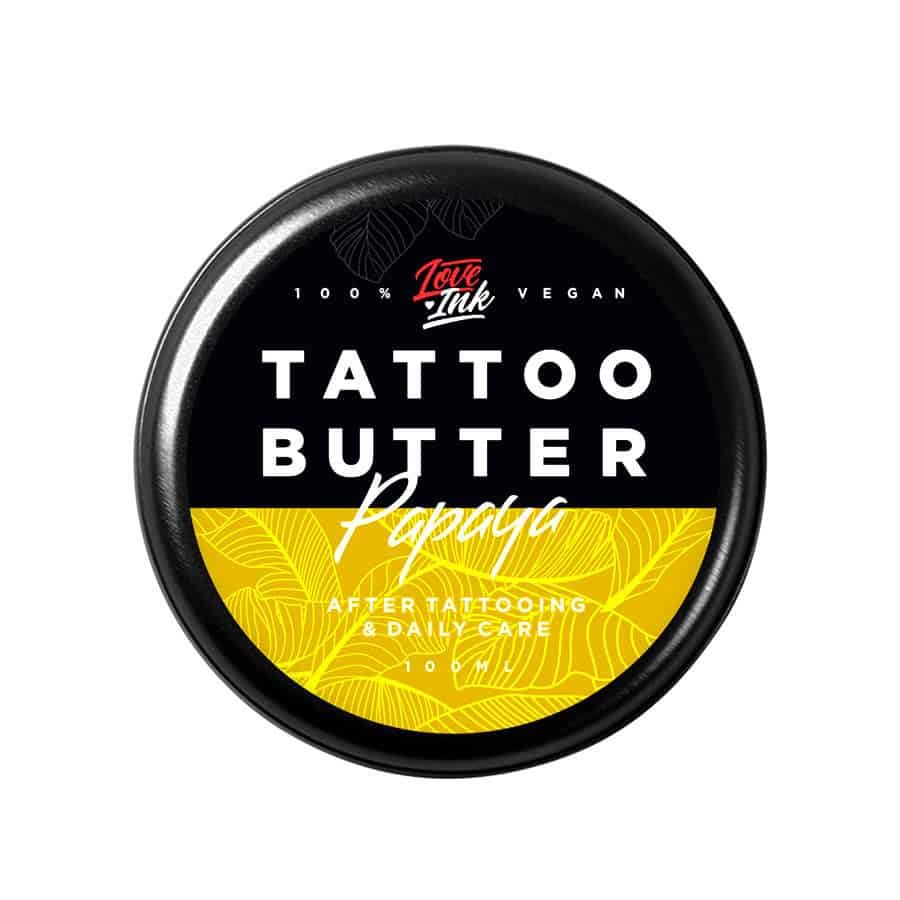 Read also: HOW TO TAKE CARE OF A TATTOO?
Main photo: Elle Hughes/ pexels.com