A concealer is a decorative, elegant handkerchief that is placed in the top pocket of a jacket (known professionally as a ruffle) to complete a man's look. This element of clothing has a longer history than you think.
Its prototype can be found as early as in the Middle Ages, and even in antiquity, but its peak of popularity in its proper form was definitely celebrated at the beginning of the 20th century. In the last few decades scarves have somewhat disappeared into oblivion, remaining only a possible addition to the bridal styling.
Today, however, they are experiencing a great renaissance – we commonly see them on catwalks, fashion photo shoots and in store windows (which also proves that every day they are becoming more and more available and their price more affordable), as well as more and more men wear them not only on special occasions but also every day.
Wondering if and which pillowcases are right for you? Below we present few patterns and suggest how not to wear them.
White classic
The most popular type of pillowcase, usually matched with elegant stylizations, but also works well as an element of casual outfit. Goes well with a blazer, full suit, tuxedo or tailcoat. You can wear it plain or with a tie or bow tie in any color. The white pillowcase will perfectly emphasize and complete them, however, remaining in the background.
Color and pattern
On the market there are also many pillowcases available in color. We can find pieces in solid colors, with contrasting borders, as well as decorated – starting with dots and stripes, and ending with floral patterns, folkorist or even printed on them images. Depending on the level of embellishment, a pillowcase will more or less dominate your outfit. When pairing it with a tie or bow tie, keep in mind that they should match or contrast with your tie or bow tie to make you stand out. It all depends on the effect you want to achieve.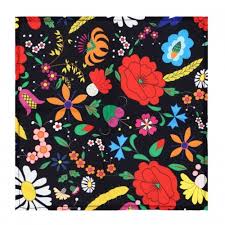 A bit of crazy
There are also pillowcases with crazier colors, which may even be described as slightly humorous. We will find, for example, patterns referring to given profession (doctor – syringes and first aid kit), for a fast food fan (with fries, pizza and coke) or corpse skulls. This is a choice for a brave man who is not afraid to experiment with fashion and approaches himself with distance. Perfect for less formal occasions and parties with friends.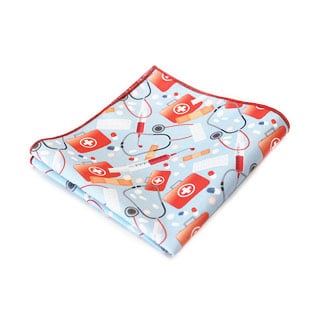 The price of pillowcases depends on the material from which they are made. The most expensive will be the silk ones, but you will also find linen and cotton ones on the market. You can find them in chain stores, as well as order a hand sewn pillowcase from one of the many available websites. Below you will find some classic proposals of how to fold a pillowcase. You can arrange it neatly or leave it in an artistic disorder. How to wear it is mostly a matter of individual taste and creativity.
Read also: MATCHY-MATCHY? NOT IN THESE CASES. CHECK OUT WHICH ITEMS OF CLOTHING SHOULD NOT BE PAIRED
Main Photo: Deepak Verma/ pexels.com