The smell of perfume in a way defines us, so it is no wonder that everyone wants to smell special. Especially men are quite choosy when it comes to the scents they use. We suggest what a guy should know about perfumes.
Properly selected fragrance can give us more self-confidence. We can match it with the seasons and occasions because of which we just use it. However, the choice is not always simple and obvious, especially since the shelves of stores are overflowing with various brands. So how to accurately and profitably catch up with all this and which men's perfume to choose for themselves?
What's the difference?
To bite into the scent world and pick out your dream men's perfume, you need to know at least a little bit about the subject. If you want to avoid disappointment with your purchase, learn a little bit about the theory of the perfume market. For example, it is worth distinguishing them by the percentage concentration of fragrance oils, because it has a significant impact on how long the scent will last.
Refreshing water and fragrance intensity
When we think of refreshing waters, we are mainly referring to fragrance mists. Do you know what the percentage concentration of fragrance oils in such water is? Between 1 and 3%. This is a batch of perfume more chosen by women than men, but it is absolutely not reserved exclusively for the fair sex. On the perfume market, we can get several fragrance mists dedicated just for men.
When is refreshing water the best choice? Such situations can be, for example, a long journey or a situation just after leaving the gym, when we are in a hurry.
Eau de Cologne
Cologne has been known for years and is still quite popular among men. The percentage concentration of fragrance oils in cologne is, of course, higher than in a mist and ranges from 3 to 8%. Most often men use cologne after shaving. It is worth remembering, however, that the fragrance oils are fixed in alcohol, which when the skin is irritated causes a burning sensation
Eau de Toilette
The concentration of fragrance oils in eau de toilette ranges from 5 to 15% and it is the most popular option when it comes to men's perfume. What exactly makes up the success of eau de toilette? First of all, its durability and usually affordable price. It is mainly due to a very good price to durability ratio that men most often reach for eau de toilette.
Perfumed water
Concentration of aromatic substances in perfumed water remains at the level of 10 to 20%. In this case, the smell remains much longer than in the case of eau de toilette. Keep in mind, however, that with a longer lasting fragrance, the price of the product also increases.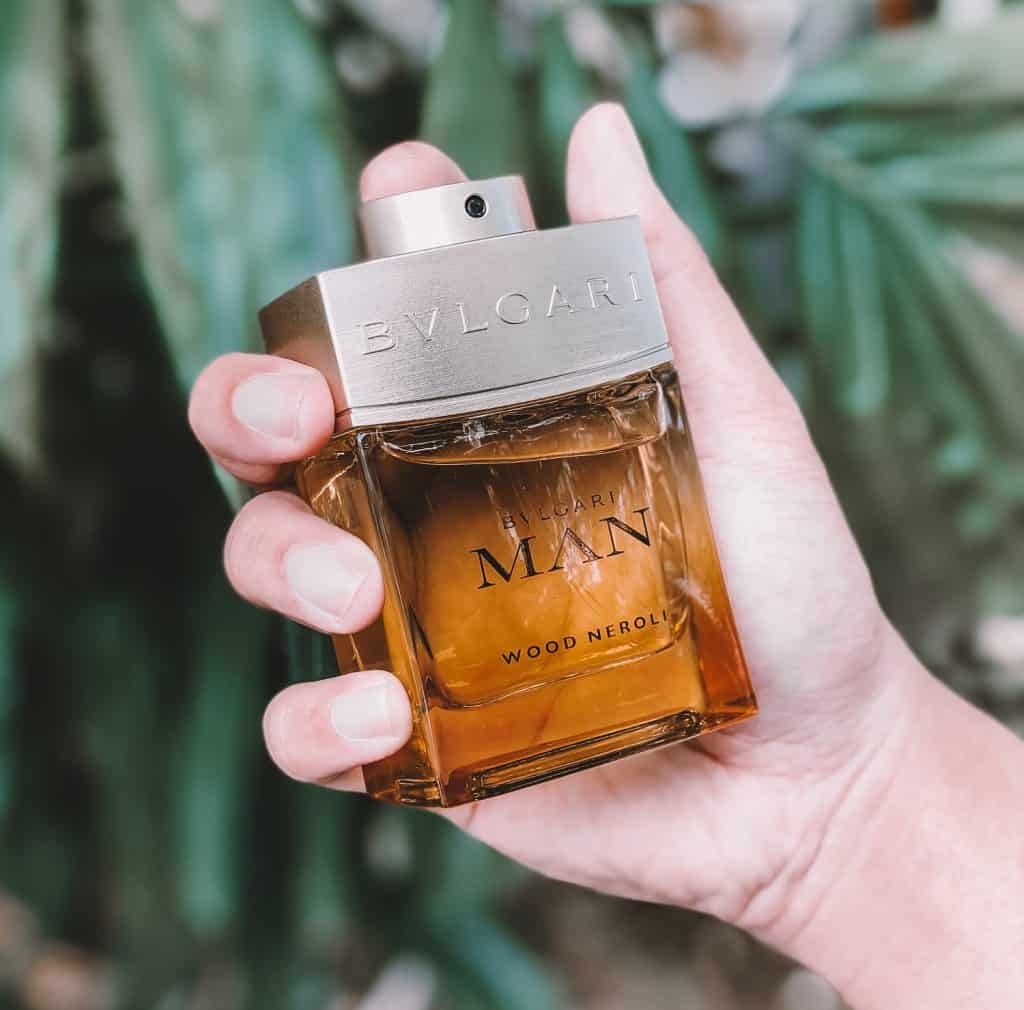 Perfume proper
Perfume proper contains from 15 to as much as 43% fragrance oils in alcohol. It is the most expensive and longest lasting of the fragrance categories. Most often, perfumes are very intense, with strong fragrance notes
It is worth deciding on them before important outings, such as business or social meetings, because you will not have to worry that the smell will quickly evaporate. On the contrary, we get a guarantee that throughout the night of partying or long hours at the office, the pleasant smell will still remain. However, when deciding on a perfume, be careful with its quantity. Too intensive smell can become simply irritating, especially for people staying next to us.
The choice of perfume brands is a very individual matter, after all, not everyone likes the same thing. The most famous and most often chosen by men perfume brands include Calvin Klein, Hugo Boss, Dolce & Gabbana, Dior or Armani. They are a guarantee of quality and long-lasting fragrance and high concentration of fragrance oils in alcohol.
Read also: INSTAGRAM ACCOUNTS TO MAKE YOU A BETTER CHEF
Main photo: Jan de Keijzer/ unsplash.com