Not so long ago, there were only two traditional ways to buy a suit. The first was a trip to the mall and trying on ready-made designs. While the second, slightly more expensive, is to buy a tailor-made suit from a friendly tailor. The Internet has greatly expanded our shopping options. Now you have retailers from all over the world at your fingertips, presenting a wide, more diverse range of fabrics, patterns, materials and cuts
Buying a suit online, however, has its drawbacks. It's easy to end up with something that doesn't fit your proportions, or a product that looks good in the picture but not necessarily in reality. Buying a suit online is much more difficult than buying other pieces of clothing, such as a sweater or t-shirt. Prepare yourself by following some of our tips.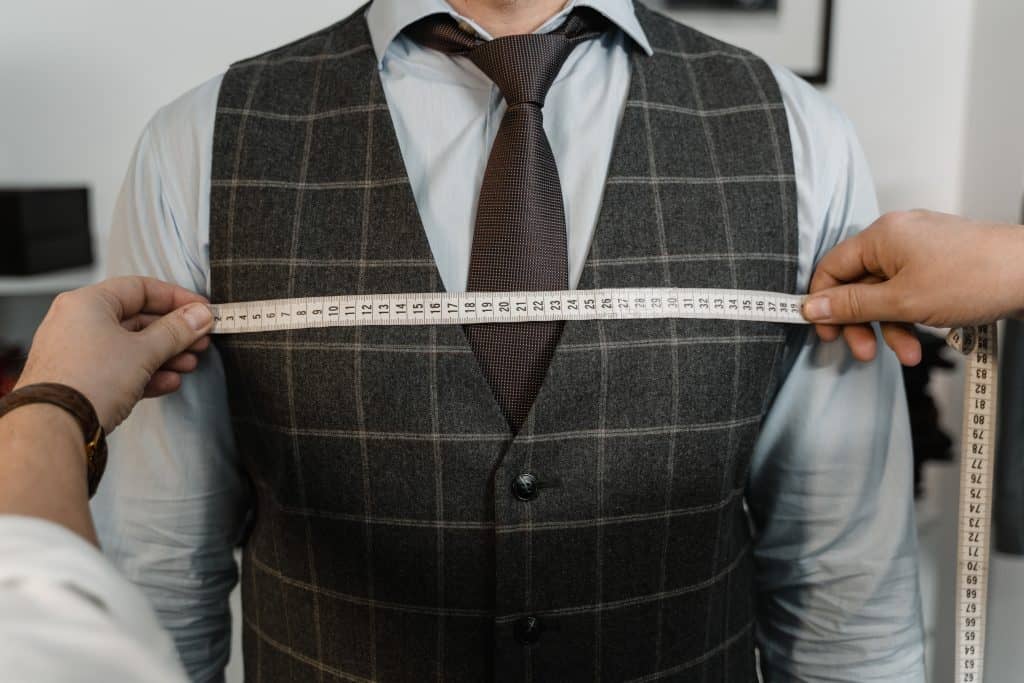 Buying suits online – three basic options
Secondhand: secondhand, used or unworn clothing is often the cheapest option. However, if you want to buy a suit that fits properly, this is quite a risky choice and it is better to expect tailoring alterations.
Chain stores and off-the-shelf stores: this is the most popular option and still as economical as possible. due to the ease of production and subsequent availability. You can buy a full suit in a matching set – jacket, pants and even a vest or you can opt for a single piece. These products already have accurate descriptions available that are worth reading. Check the real, actual size carefully. Read the size chart and match it to your present measurements. Don't buy a suit if you can't see it first on a model with the indicated height and weight/size you are wearing. Some stores also have a size generator based on this data (but still going by measurements and girth is a more reliable option). Also pay attention to the cut information in the description, the two basic cuts are regular fit (looser, with an unfitted jacket) and slim fit (fitted to the body). Check the return policy, just in case. Be aware that the suit may not fit perfectly and will need some alterations.
Online bespoke: yes, there is such a service! Online made-to-measure clothing has grown in response to tailors closing down or cutting back their business during the Covid-19 pandemic. This is obviously the most costly option, but a good investment for the future. An example of a website that carries out such orders is: mmsuits.pl. We have available there specific types of suits sewn from specific types of materials, in different colors, styles and number of elements. We also see pictures of the model in the given cut. After choosing a model, enter your measurements and choose slim or regular fit. There is also a possibility of sending our suit on a pattern (size, cut – sewing 1:1). You can also order fabric samples of your choice. If you have any doubts, for example about the correctness of the measurements, please contact the store's staff, where you will get answers to all your questions. Check the terms of complaints and returns before purchase.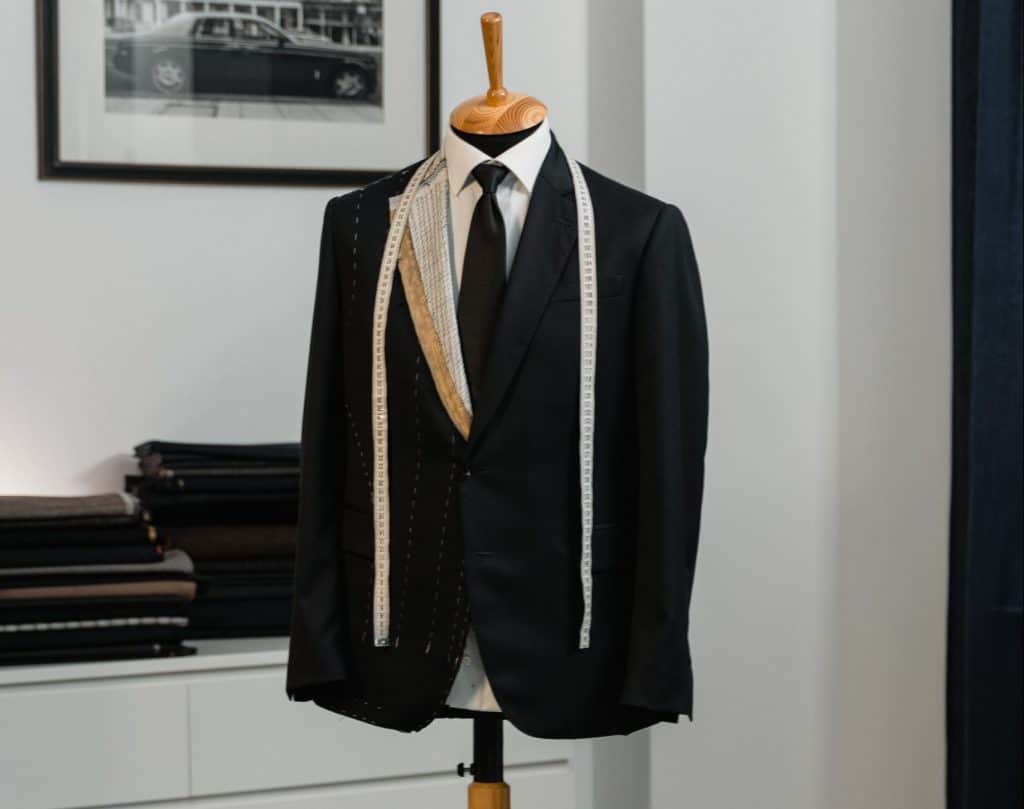 Size is important
Do not suggest the current size of clothes, as these may vary depending on the manufacturer. Measure your current figure every time before buying. Always check the size chart on the website carefully and match your measurements to them. This will usually be the circumference/width of your chest, waist or hips and the inside length of your pants.
Be prepared for tailoring alterations
If you want a perfectly tailored suit, be prepared for the fact that even the suit that is closest to your measurements and purchased online may still require alterations. The ideal suit looks as follows. The jacket should lie flat on the chest, without creasing or tightening. Well-fitting lapels also sit close to the body without sagging or tightening when the jacket is buttoned. Sleeves should wrap tightly around the wrists (not ending above them), allowing partial visibility of the shirt cuffs. Pants must fit well at the ankles, waist, and around the thighs. They must be neither too loose nor too tight, as this will distort the entire silhouette and take away from the elegance of the suit.
Read also: HOW TO TAKE CARE OF A SUIT SO THAT IT LOOKS IMPECCABLE FOR A LONG TIME?
Main photo: Alexander Naglestad/ unsplash.com